And so we begin the third attempt of blog life.
Hey, third time's a charm, right?
When I began my bullet journal for this year, I contemplated the various pages I could add to it. I'd been researching and looking into the 30 Before 30 checklists floating about Facebook and decided to set 30 goals for myself to complete before my 30th birthday in November.
The sheer thought of me turning 30 this year is a concept I'm not willing to accept at this time.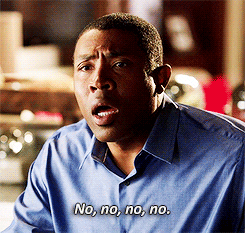 While most of my goals include traveling and living my life to the fullest with those I love, number 30 on this list would be ongoing and most likely, my biggest challenge of them all.
"Keep up with my blog."
In the past, I have used my blogs as a documentation of what I was going through in life. My college blog began as insight to my senior year, but soon found myself too busy or procrastinated updating until it was pointless to even bother. Then, I resurrected that blog as I began radiation treatment in 2013. Again, I became too sick and depressed to even both writing any more, and my first attempt at blogging became a distant memory.
I tried again in 2016, and for 2 years I sporadically updated as I joined dating life, then got married in 2017. As I tried to understand the mental illness that my husband and I were experiencing, I began to write again in hopes that not only being able to have an outlet to discuss these changes would help better my own understanding, but would help somebody else along the way.
Which leads me to blog attempt number 3.
As I creep closer to that dreaded 3-0, I have decided to revamp my way of blogging. Not only will there be the updates of life, the ongoing battle of our minds not grasping adulthood, but also adding a bit of fun in the mix. Reviews on books, recaps of my favorite shows, lists of songs that may possibly help somebody else get through their day. I hope that I will break the procrastinating curse that has plagued my last attempts. In return, my ramblings of how I have managed to battle life this far will help someone along the way.
So here we go, y'all!!